The high-quality Practical Collection
The high-quality Practical Collection
2022.06.21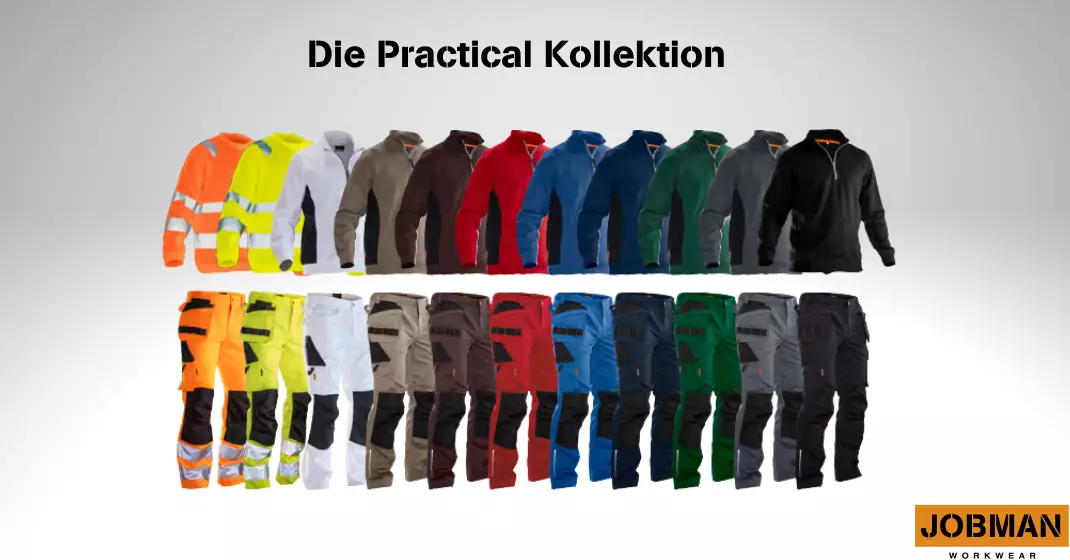 Jobman Practical - when you're not spoiled for choice:
The high-quality Practical collection was specially designed in 2018 to meet the requirements of professional craftsmen who want practical clothing and do not want to compromise on comfort, functionality and a range of possible combinations. The Practical collection now consists of 8 colors and 28 models and is one of the most popular product lines.
Of course, we also attach great importance to the sustainability of our products and take responsibility for the impact of our activities on people and our planet. This is reflected in the unique quality and certificates of each individual product.
Further information is available on our homepage.
Links to article

Ratings
Related topics

Current classified ads from our marketplace