LAFONT | CEPOVETT showroom opened in Neuss
LAFONT | CEPOVETT showroom opened in Neuss
French market leader for workwear establishes itself in Germany
2022.07.26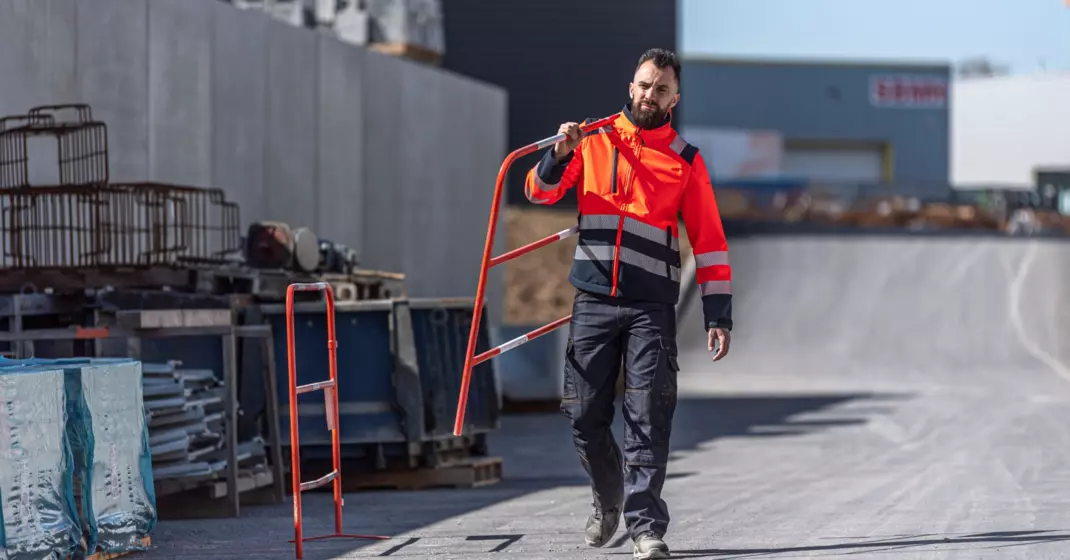 Moorrege – July 26, 2022 – A. Lafont GmbH has opened a showroom for CEPOVETT Safety and LAFONT brand workwear in Neuss. The French market leader for workwear is thus further establishing itself in the German market. In the showroom, customers will find comprehensive collections of trendy workwear, workwear for all standards and hazard classes (PPE – personal protective equipment) and clothing solutions for the hotel and catering industry as well as for medicine and care. THE CEPOVETT| LAFONT Showroom is located in the Euromoda Fashion Center and is easily accessible from the neighboring countries of Belgium and the Netherlands. Lafont has been the official exclusive partner of the MICHELIN guide since January 2022 and has equipped the award-winning star chefs with its high-quality Lafont chef's jackets.
"We had a fantastic start in Germany. The partnership with the Michelin guide and this year's impressive Michelin star award make us very proud and are an absolute highlight. At the INTERNORGA in Hamburg we presented our LAFONT brand to a broad public and received very positive feedback. In October 2022 we will be represented with our CEPOVETT SAFETY and LAFONT workwear collections at the "Arbeitsschutz Aktuell" in Stuttgart and have already arranged the first trade fair dates with trading partners," reports Stephan Schölermann, Country Manager of A. Lafont for the DACH region. "We are very happy about the new showroom in Neuss, which shows our complete range and the strengths of the individual collections. We have a special offer for our distribution partners. You can use the new showroom for your own customer appointments or sales training and present workwear from the various collections," Schölermann continues.
The company belongs to Cepovett SAS Group, one of the largest European manufacturers of high-quality and functional workwear with its own production facilities. According to the 1-stop shopping principle, the supplier covers the entire world of workwear. Sales are via wholesalers, stationary specialist retailers, laundries and linen leasing companies.
The company will be presenting clothing solutions for workwear and safety (PPE) at the "Arbeitsschutz aktuell" trade fair in October in Stuttgart.
About Cepovett | lafont
The Cepovett SAS Group is the French market leader for workwear. From product development to design and sustainable production to personalization services and logistics solutions, the traditional brand offers a
One stop shopping solution for customers. References include Air France, the Accor hotel group and Nespresso.
The group of companies with the brands Lafont and Cepovett Safety is completely family-owned and owner-managed. The head office is in Gleizé in France, there are further branches in Germany for the DACH region, in Benelux and Great Britain. The group of companies has around 270 employees and has six of its own production facilities.
The company is certified according to ISO 9001, ISO 14001, Fairtrade, Cedex and is strategically aligned with the sustainability goals of Agenda 2030 "Transformation of our world" of the United Nations.
www.a-lafont.com | cepovett-safety.com
Address showroom
Euromoda Fashion Center | c/o A. Lafont GmbH/ Room B434 | Anton-Kux-Strasse 2 | 41460 Neuss
Press contact:
Lafont GmbH | Bese willow 9 | 25436 Moorrege | GERMANY
Stephan Schölermann | Country Manager DACH
Tel.: +49 (0) 4122 978 23 95 | Car: +49 (0) 175 19 17 623
Email: sschoelermann@cepovett.com
www.cepovett-safety.com/de | www.a-lafont.com

Ratings
products from our suppliers