The "World of PPE" digitally united
The info portal for personal protective equipment (PPE), occupational health and safety
#vendors #productpresentation #forum #appointments #jobs #news #request #businessdirectory #manufacturers #workcouncels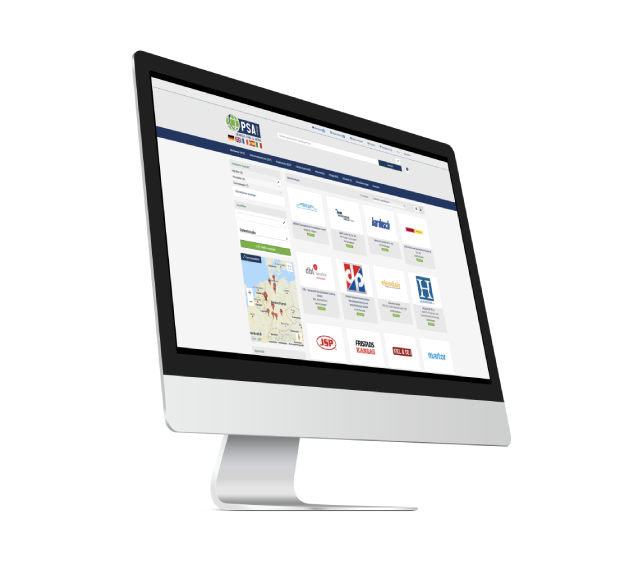 Vendor Directory
All manufacturers, distributors and service providers
of the industry at a glance.
Best findability through search mask or full text search.
Extensive company profile with full text, master data,
opening hours, pictures, videos and links.
Overview of all features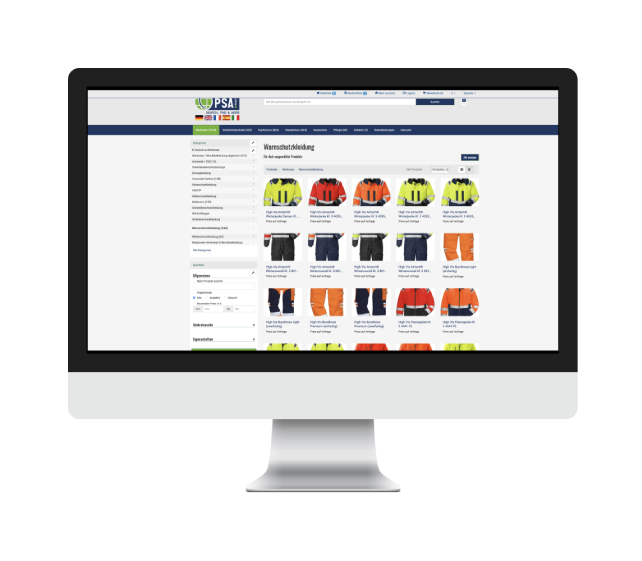 Products

All product categories at a glance.
Detailed descriptions and features
Perimeter search and detail filter
Overview of all features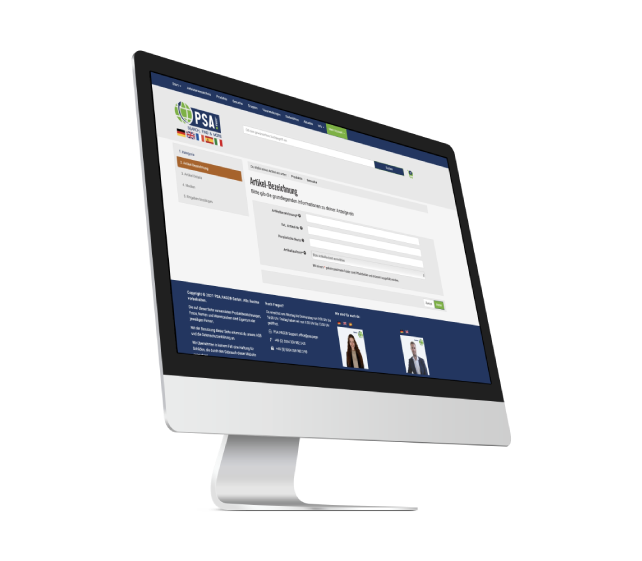 Requests and tenders
No suitable product or service found?
No problem!
Simply set the request or tender in the appropriate categories.
PSA.PAGE® GmbH was founded with the ambition to become the global biggest info web portal for personal protective equipment (PPE), occupational health and safety. We see ourselves as a digital link between users (purchasers, safety engineers, safety specialists, works councils) and suppliers (dealers, manufacturers and service providers) on the subject of occupational safety. Even if for many it is only a matter of C-parts, human lives are often at stake in our sector. Currently, our industry has a sales volume of 23 billion US dollars worldwide and the trend is still rising... The time is right for our digital platform PSA.PAGE®, because our market will continue to change!
For free for users
Purchasers, safety engineers, safety specialists, works councils

Full text search by business, company, product, request, jobs, or news!
Product search by supplier, EAN-/GTIN, standards, sizes, colors and region/ radius or country
Product not found? No problem! You can simply post ad agent and get recommendations and offers
... and much more.
From €59,95 for Provider
Manufacturer, distributor or service provider

Direct contacts and inquiry from industry (purchasing, works council & safety specialist)
Detailed company profile with complete information, base data, opening hours, media and links
Presenting your products and services
Setting job advertisements
... and much more.